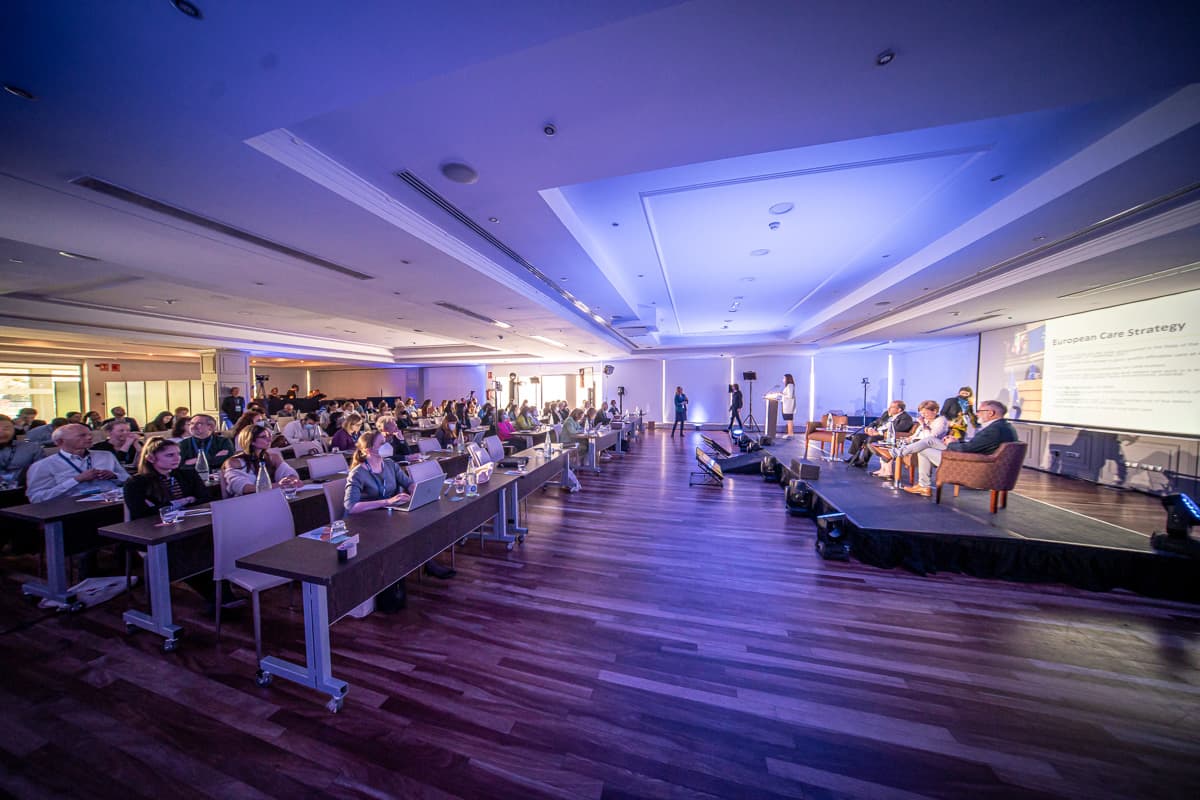 #EMSP2022 Annual Conference: A holistic approach to personalised MS care – My MS, my choice
The EMSP Annual Conference 2022 – held from 29-30 April in Madrid, Spain and virtually – built on the success of the preceding virtual events and the global outreach they achieved. The event was co-organized with EME and AEDEM under the theme of "A holistic approached to personalised MS care".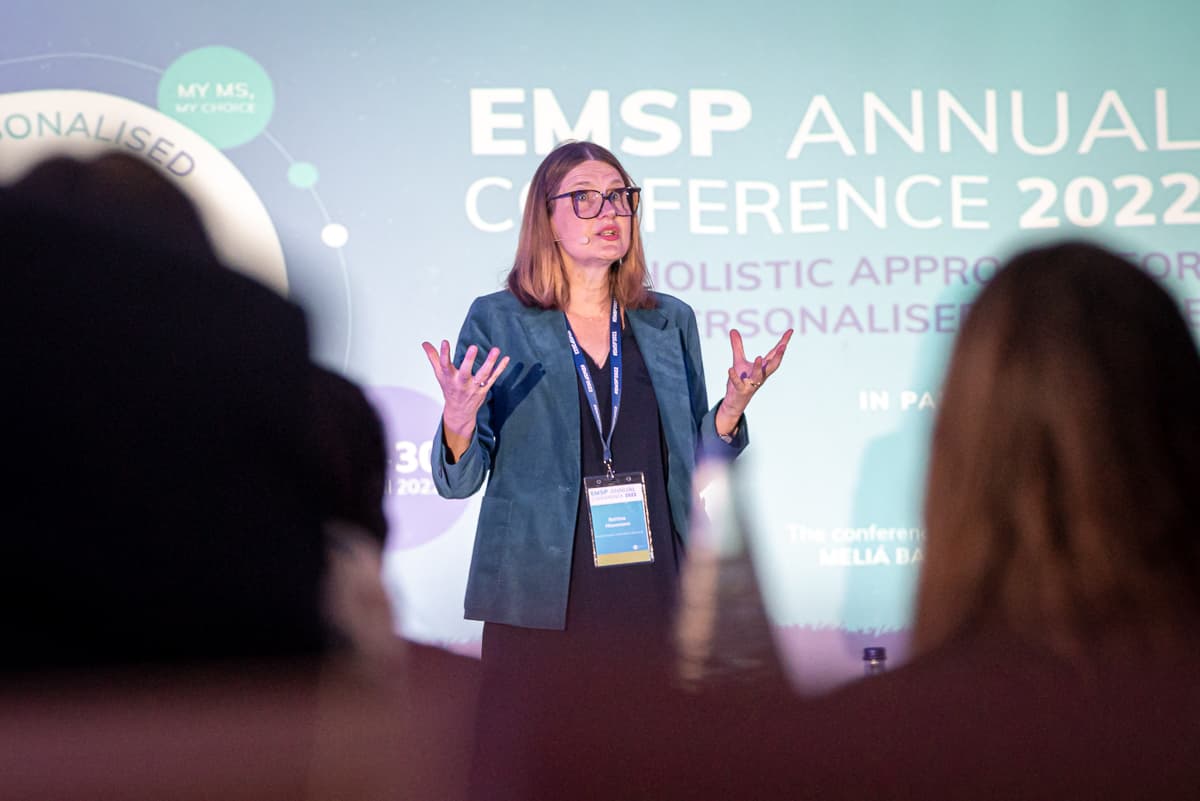 EMSP was delighted to have the expert communicator Bettina Hausman steering the event and providing the attendees with insight into the multi-faceted issues the topics presented. The event included discussion topics on personalized medicine in Multiple Sclerosis, the advantages of PROMS (Patient Reported Outcomes in MS) for personalized treatment and care, panel discussions on how best to activate decision-makers on issues, social care support, and motivational speeches.
The conference was held with the goal of improving understanding of advances within the field of personalized healthcare for people living with MS, and to share knowledge, expertise, and best practices across Europe. Representatives from MS societies, patient communities, healthcare professionals, researchers, and policy decision-makers were brought together to encourage cross-sector collaboration.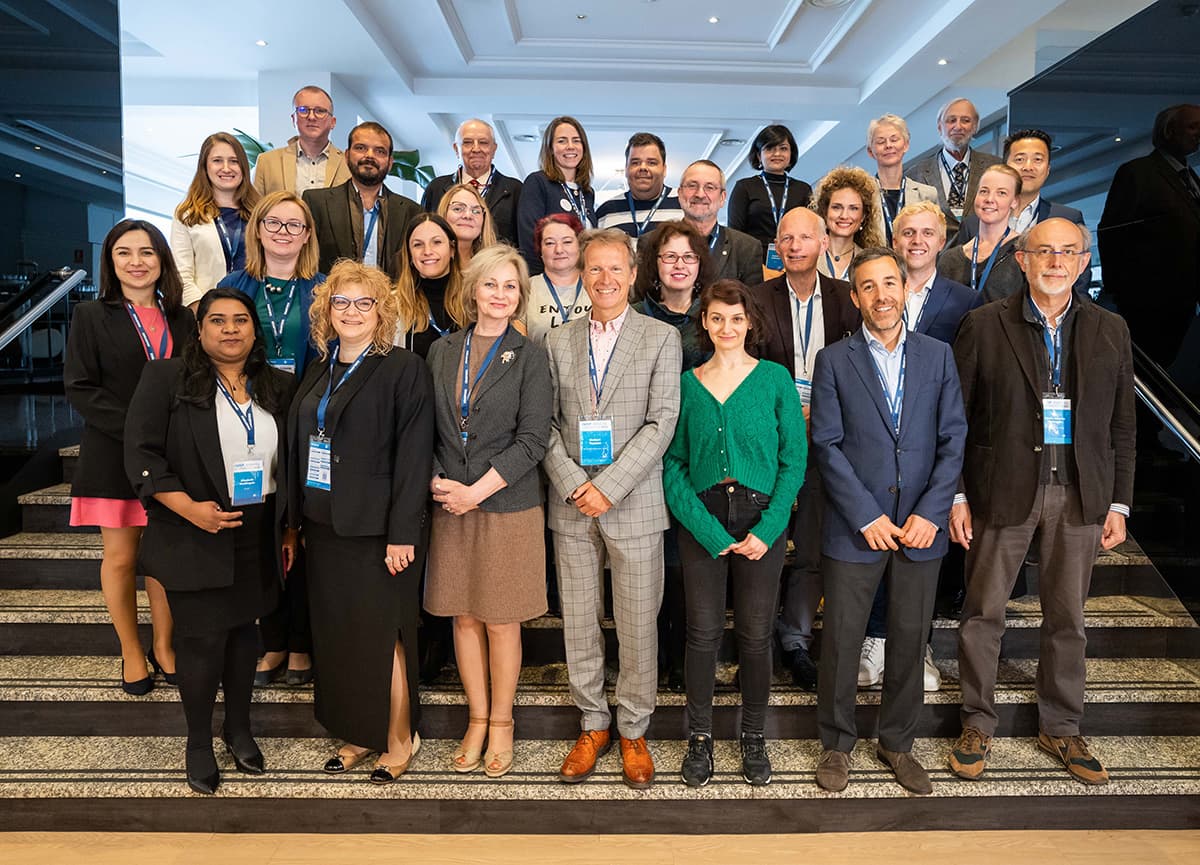 Interactive sessions and inspiring speakers addressed the personalised MS care model. This model seeks to provide whole-population approaches to help people of all ages and their carers manage their physical and mental health, build community resilience, and make informed decisions when their health changes.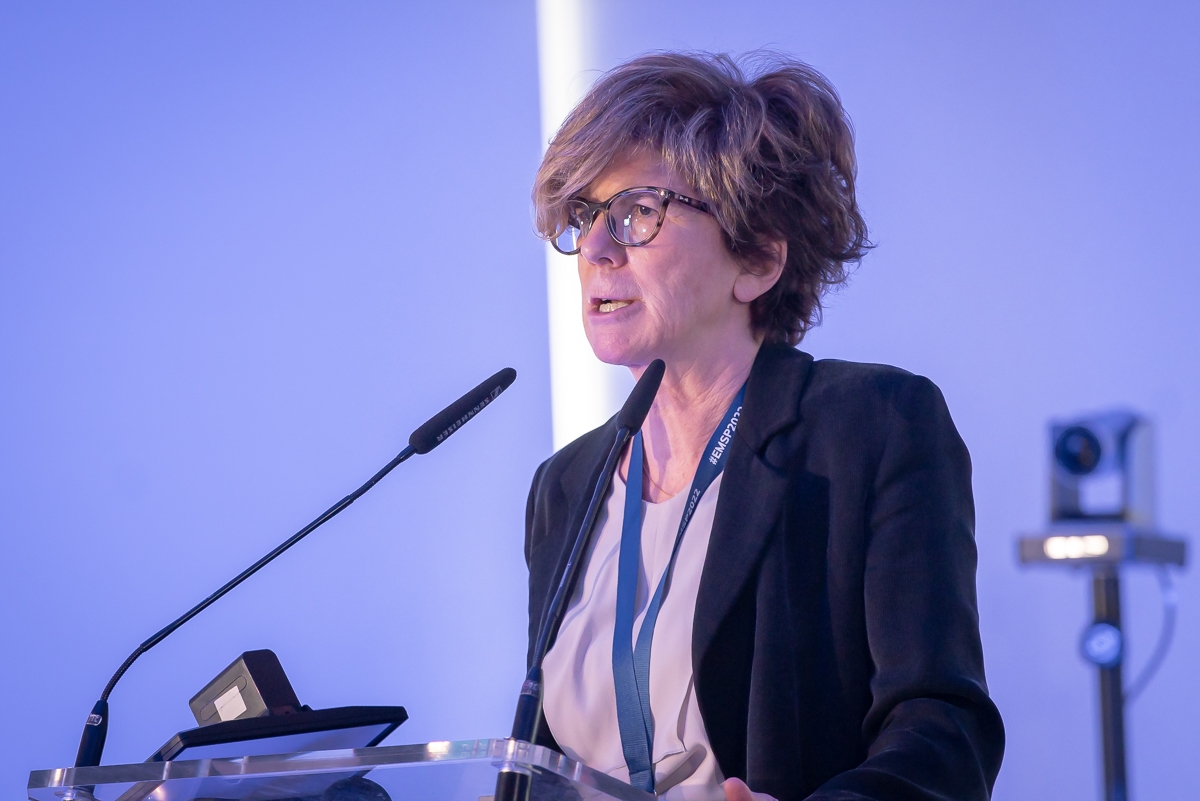 Day 1 was devoted to input from stellar healthcare professionals and practitioners. The key presentations were from Professor Paola Zarotin from EMSP's member the Italian MS Society, AISM, who spoke on "Benefits of Patient Reported Outcomes in MS (PROMS) for personalised treatment and care".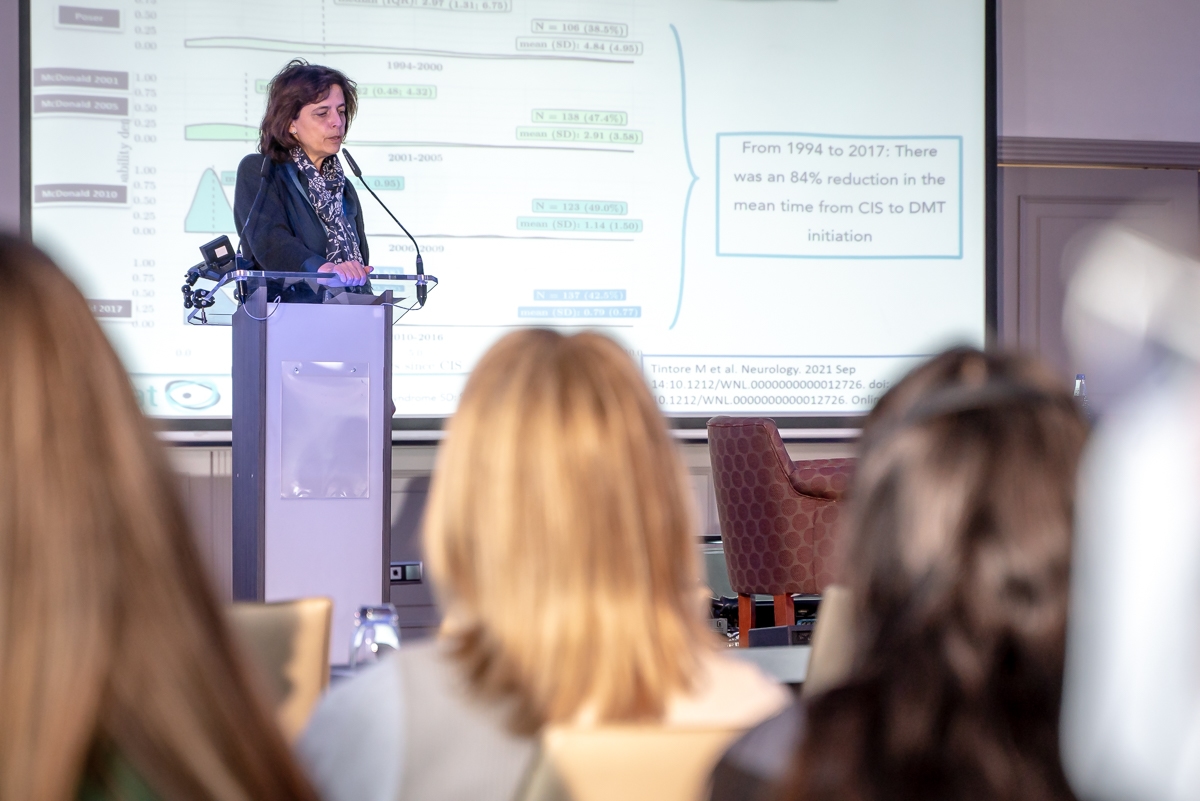 Professor Mar Tintoré presented on the fascinating topic of "Individualised treatments in multiple sclerosis management: data driven treatments and care".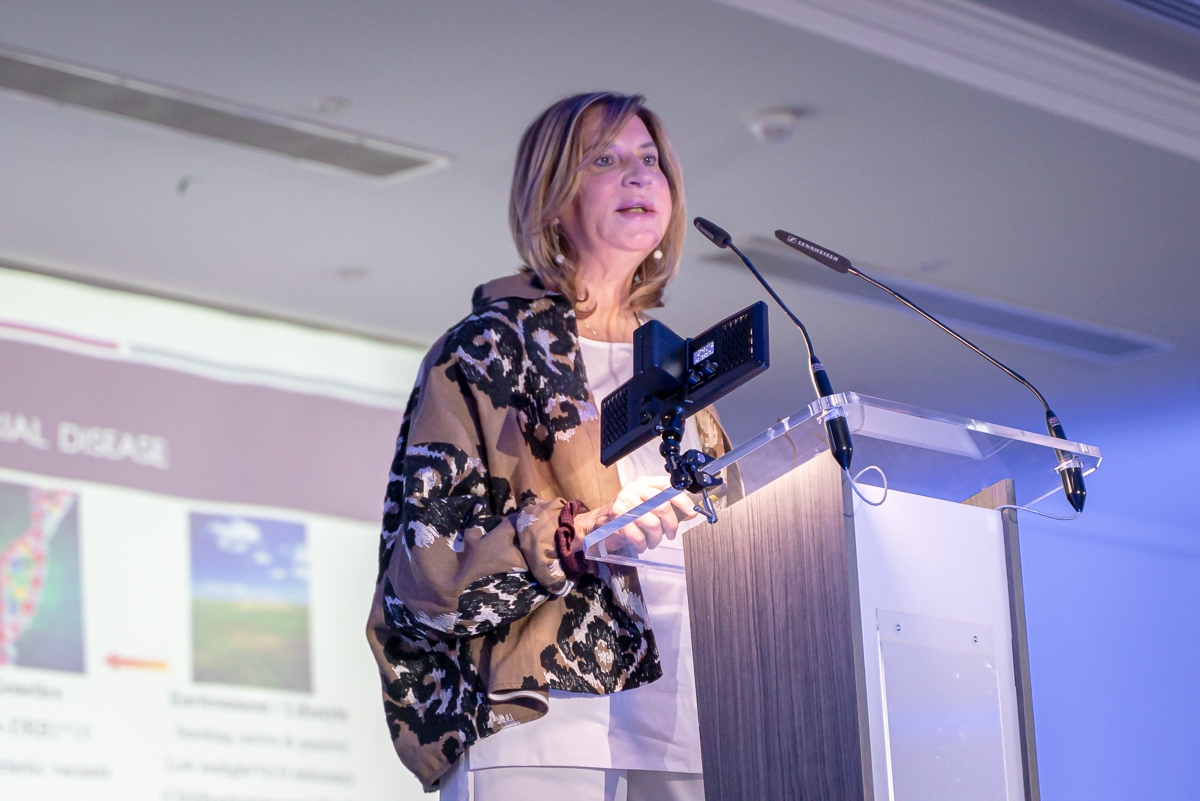 Professor Maria Pia Amato spoke on the latest developments in MS research giving an exciting insight into ongoing developments and discoveries. While complicated in topic, the audience was enthralled by the fascinating presentations on the developments of MS research and new discoveries in the area.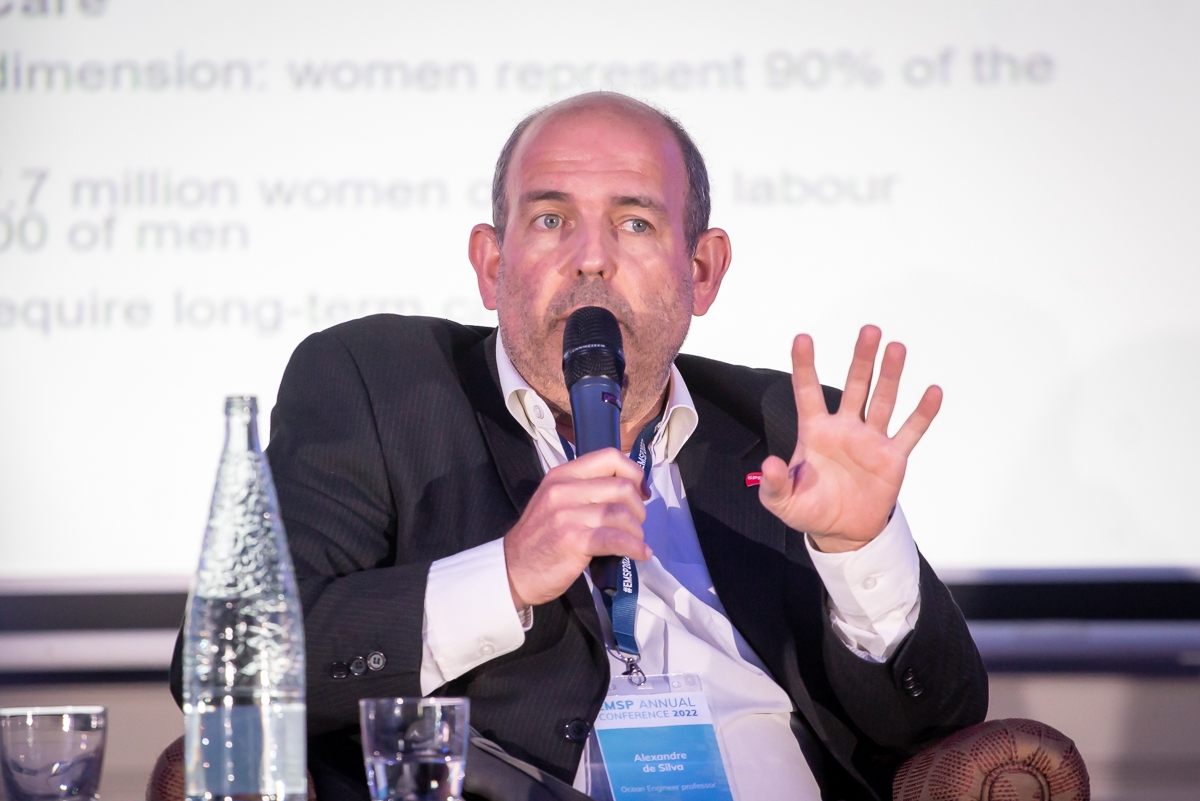 Day 2 there was a lively panel discussion on MS care and advocacy where the audience members had an opportunity to take part in the conversations. The president of Portugal's SPEM Alexandre de Silva spoke about the processes and tools SPEM has used to bring about impactful change with decision-makers; alongside an expert in social exclusion and disability, who works with the Polish Ministry of Health, gave their perspective on the issues dealt with at governmental level.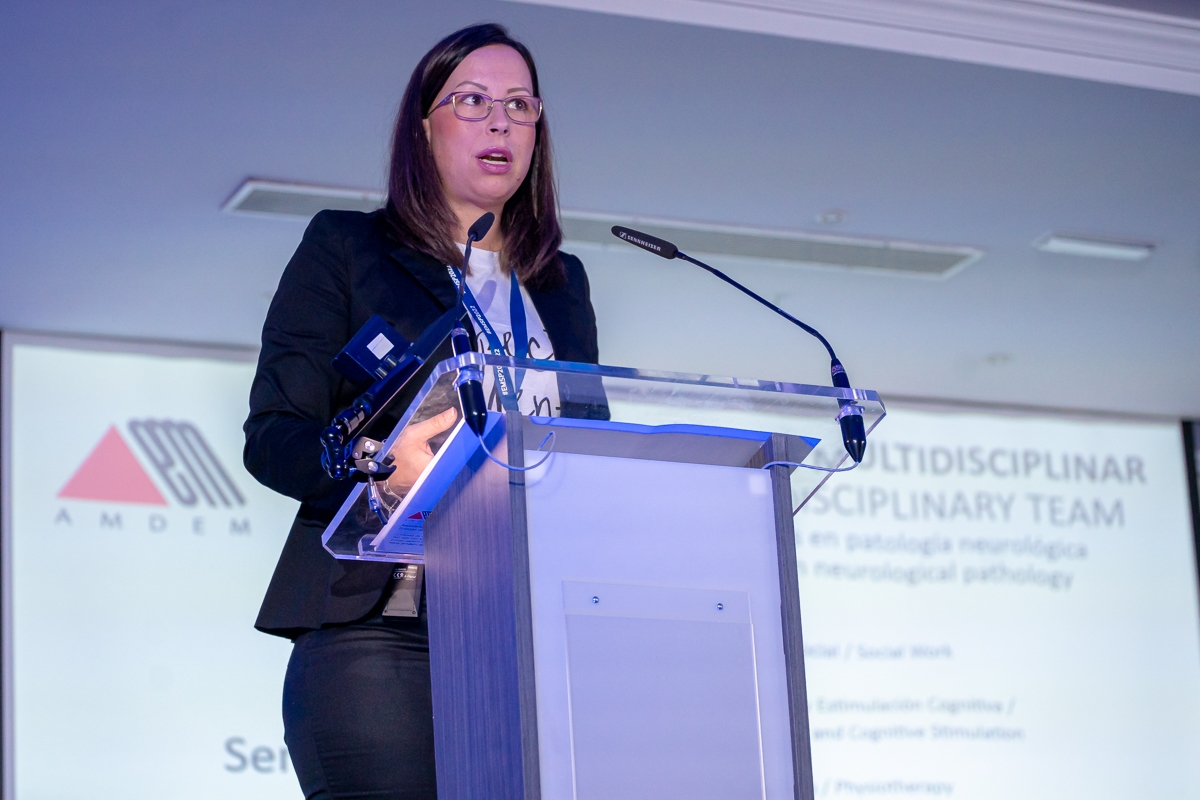 A brilliant Spanish Health Social Worker Lucía Moscoso Ruiz spoke on the importance of using a biopsychosocial model in long-term care of people with MS and how a multi-disciplinary team that are specialists in the neurological pathway make a profound impact on the lives of people who can access the services.
"Health Social Work is a specialized professional exercise that performs daily functions of support and help to people and families immersed in processes of health difficulties. They direct its interventions to recovery, normalization and social adaptation, focusing its care practice on the increase of autonomy and recovery of health. It guarantees responsible decision-making, is respectful of self-determination, individualization and is at the pace that each person's process requires, respecting their particularities"
To conclude the conference on a powerful note, there was a special meetup specifically for young people living with MS. It was led by two of the active young advocates in the Spanish MS societies and the session focused on Spain as an example of how to give young the space and support to start their own initiatives. The second part of the meetup involved participants workshopping ideas other attendees had for creating and building initiatives together that could work in their own countries.
We would like to express our gratitude to AEDEM-COCEMFE and EME, the two Spanish MS Societies, for their invaluable help in co-organizing this event. Thanks to their assistance, the event was made available to local audiences in Spanish.
Discover previous EMSP annual reports
Select an option using the dropdown button then click on the button to proceed.